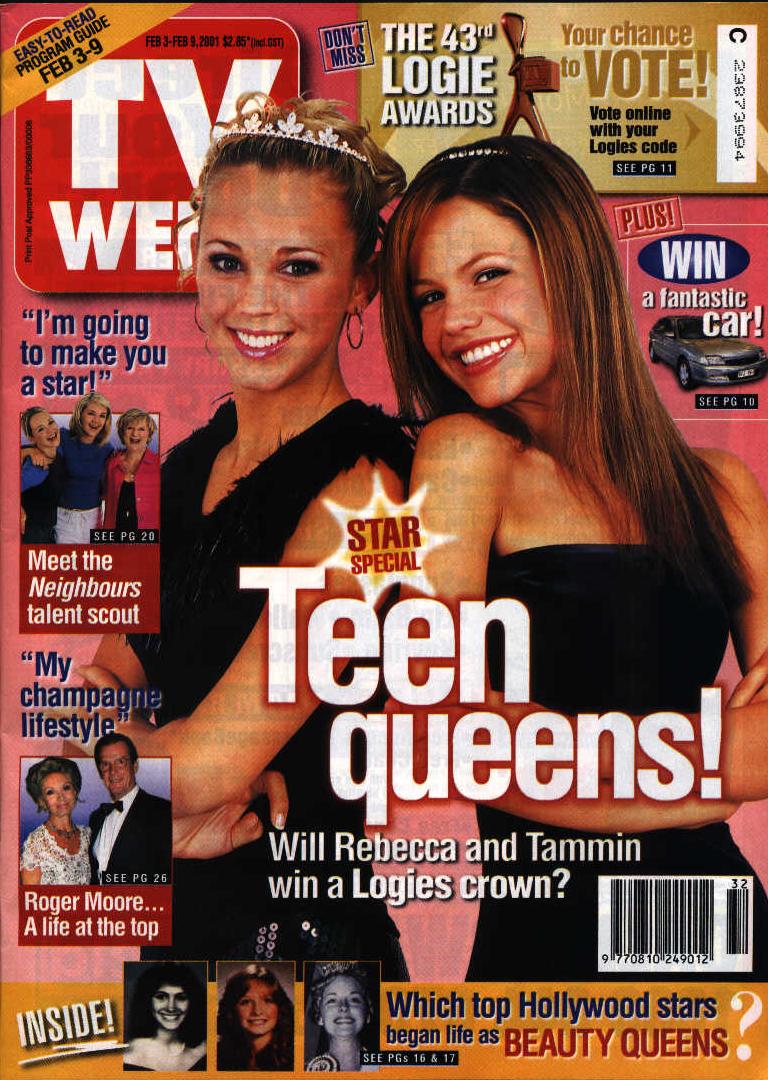 This week around Australia, most 17-year-old girls will be coming to terms with the end of school holidays and knuckling down to another year of hitting the textbooks. Meanwhile, at a television studio located in Sydney's outer northern suburbs, two 17-year-old girls are leading a very different lifestyle. At the Seven Network, Rebecca Cartwright and Tammin Sursok are living out their childhood fantasies as stars of one our most popular shows, Home and Away.It's a strange kind of reality they live in. On the one hand, the world of television is everything we perceive it to be-bright lights, parties and constant attention. But on the other hand, it's a beast that often sits uncomfortably with being a teenager.
Rebecca and Tammin have to consider balancing filming with growing up, school and peer pressure. In Rebecca's case, the conflict of interests has forced her to make a decision about her future-a decision other people her age may not be ready to make. "I decided to quit school this year, because it's been too hard to keep up with homework and do Home and Away at the same time", says Rebecca, who has been juggling stardom and study for the past two-and-a-half years.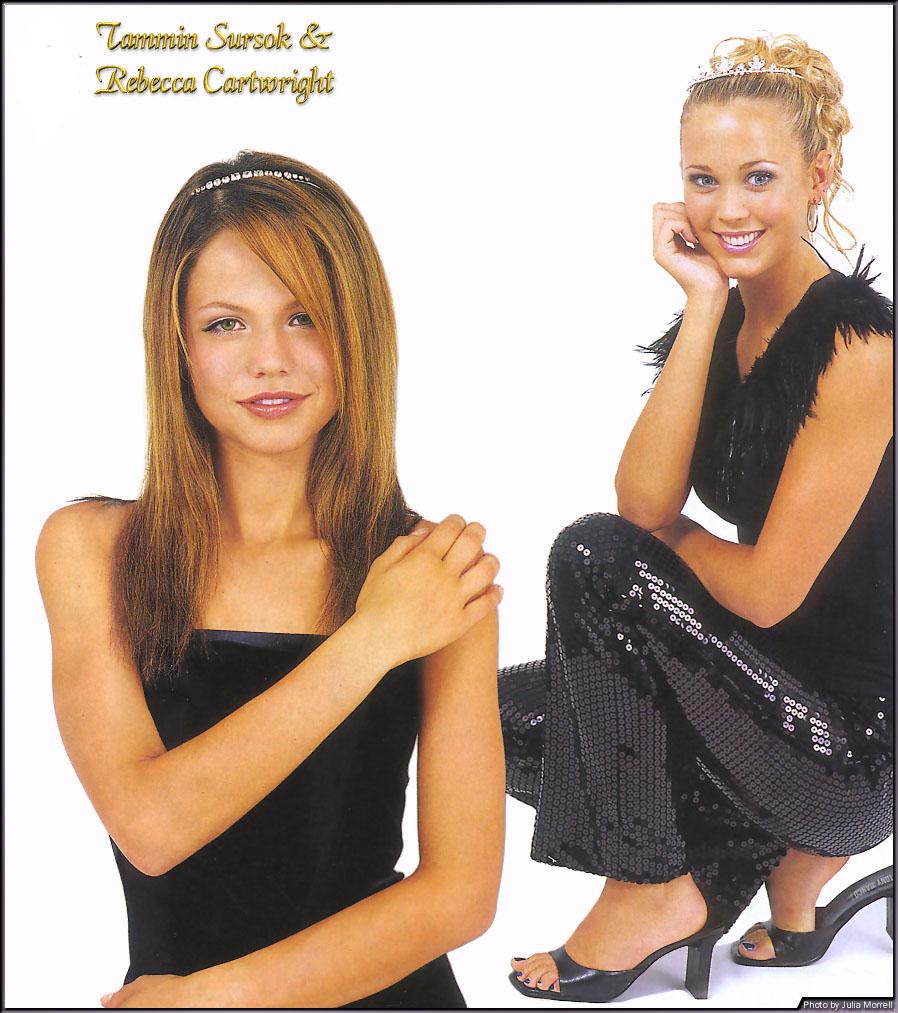 "When I tried to do both,I was getting totally stressed and couldn't sleep at night. It was so bad that I even broke out in a rash". Tammin knows the feeling, and often takes out her frustration on those close to her." I'm stressed right up until I go to bed", she admits. "I have a chamomile tea, but even that doesn't help."I take it out on my parents. I say to mum, 'Understand that I've had a hard day'. Even if you only have a couple of scenes, you have to be alert. It all gets too much". Rebecca says choosing to leave school was hard, but she hasn't regretted the decision." I made it to the end of Year 10, and I can always go back to school if I want to", she says. "If acting doesn't work out for me, I want to become a hair and makeup artist. I don't need my HSC [High School Certificate] for that. I'm training for that now because I'm working with hair and makeup artists and learning what they do". Tammin takes her hat off to Rebecca for keeping up with the juggling act for as long as she did."It's hard to do the show and school at the same time", she says. "I got through Year 11 last year, but I'm hoping to do my HSC over two years. The good thing now is that you can go to university without doing your HSC,as [Olympic swimming champion] Ian Thorpe has done. I may end up doing that".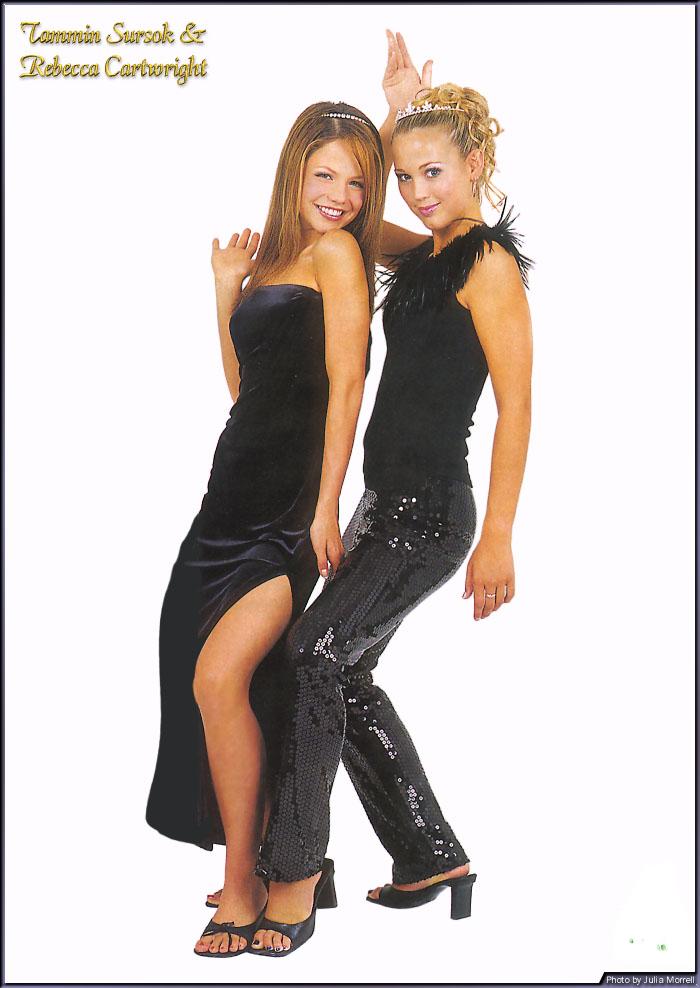 Thereare also social repercussions. Simple fun like hanging out with friends and joining their celebrations is affected. For this cover shoot,TV Week gave Tammin and Rebecca the chance to glam it up as if they were off to a school formal. In reality, it's a night which will never hold the meaning for them that it does for many others. "I'm still good friends with the people I go to school with, but it's not the same", Tammin explains. "I still get to go to formals, but I'm not really able to put the same preparation into it". In Rebecca's case, as she completed her last year of school by correspondence, she wasn't permitted to attend her formal-the highlight of the year for most teenagers. "I haven't been to my own, but I've been to other people's", she says. "I guess it would be fun, but now I do other things so that's OK".If you get the impression that Rebecca and Tammin are not happy with their lot, they beg to differ. And as far as friends are concerned, fame can be a pain but it can also be fun. " I'm still getting used to it[fame], so you can imagine how my friends feel", Tammin says." They still freak out when I go out, because you do get a lot of people coming up to you. But it can also be exciting, and I suppose they also get a lot of attention"." I don't notice it so much when I'm with my freinds, because I'm too busy enjoying their company", Rebecca says. "Occasionally, something funny will happen". Tammin and Rebecca agree on the importantance of turninf to each other for support, and can be found hanging out together between scenes."You really get noticed when there are a couple of you", Tammin says. "Sometimes, when we're rehearshing, a few of us will go out in a group and then it gets a bit mad". "The good thing is that no one is nasty", Rebecca adds. "It's not hard to give someone five minutes of your time. If it makes them happy, then you also walk away happy".